NOR-SE
| Electric Transformers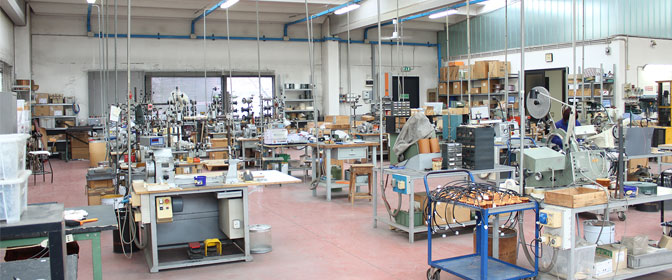 NOR-SE founded in 1981 by his owner Egidio Mapelli. The site has a surface of 2500sm in Dovera at just 40km from Milan. Since its birth the company is specialised in the production of electric transformers, lamellar, toroidal and with "C" cores. Technological evolution and the growing needs of the market have led to a continuous enlargement of the range and of the know-how making NOR-SE reach high standards in quality, production and organisation in order to satisfy each and every request.
INDUSTRIES
Today the company is able to fulfil the demand of companies that work in different fields such as:
audio industry
automation industry
electronic industry
lift industry
switchboards industry
... and moreover.
STAFF
The staff is qualified and prepared to collaborate with the customer for the project and realisation of customised solutions suitable for each need.
PRODUCTION
The whole production, from the project to the test, production and shipment, is entirely made in Italy and realised in Dovera. NOR-SE chose to focus on the quality of its products with the aim of guarantee safety and reliability using certified raw materials and respecting the European and international regulations.